CONGRATULATIONS YOU HAVE BEEN PRe-SELECTED FOR OUR "BEHIND THE MUSIC" INDIE ARTIST FEATURE SERIES.
WE LOOK FORWARD TO HELPING YOU MAKE AN IMPACT WITH YOUR MUSIC ON OUR NETWORK.
RADIO airplay
"A.V.A Live Radio Behind The Music Live Radio Interview Series with host Jacqueline Jax. Gain worldwide exposure on our station and network that features your newest song and introduces your music to a wider audience.
We have a syndication of over 5 million radio listeners and 10 years of experience launching indie artists.
 
PLAYLISTS
Add your music to our most popular playlists on Spotify & Soundcloud sitting alongside popular artists who match your genre and vibe.
We also send a special press release about your music out to our affiliated stations, music magazines and blogs. You will also be promoted to a wide range of industry professionals who we have developed relationships with from festival agents to sync licensing companies.
EXPOSURE
Featured LIVE Radio interviews and Magazine articles are also available included in this package to make one interview has a more powerful impact across a global audience.
You will be also be able to select from a list of magazines and blogs to have your bio and interview featured in.
Some of our preferred placements are American Pride Magazine and Indie Music Spin
We have music magazines available in the UK, Canada and all over the US.
Independent artists getting played right now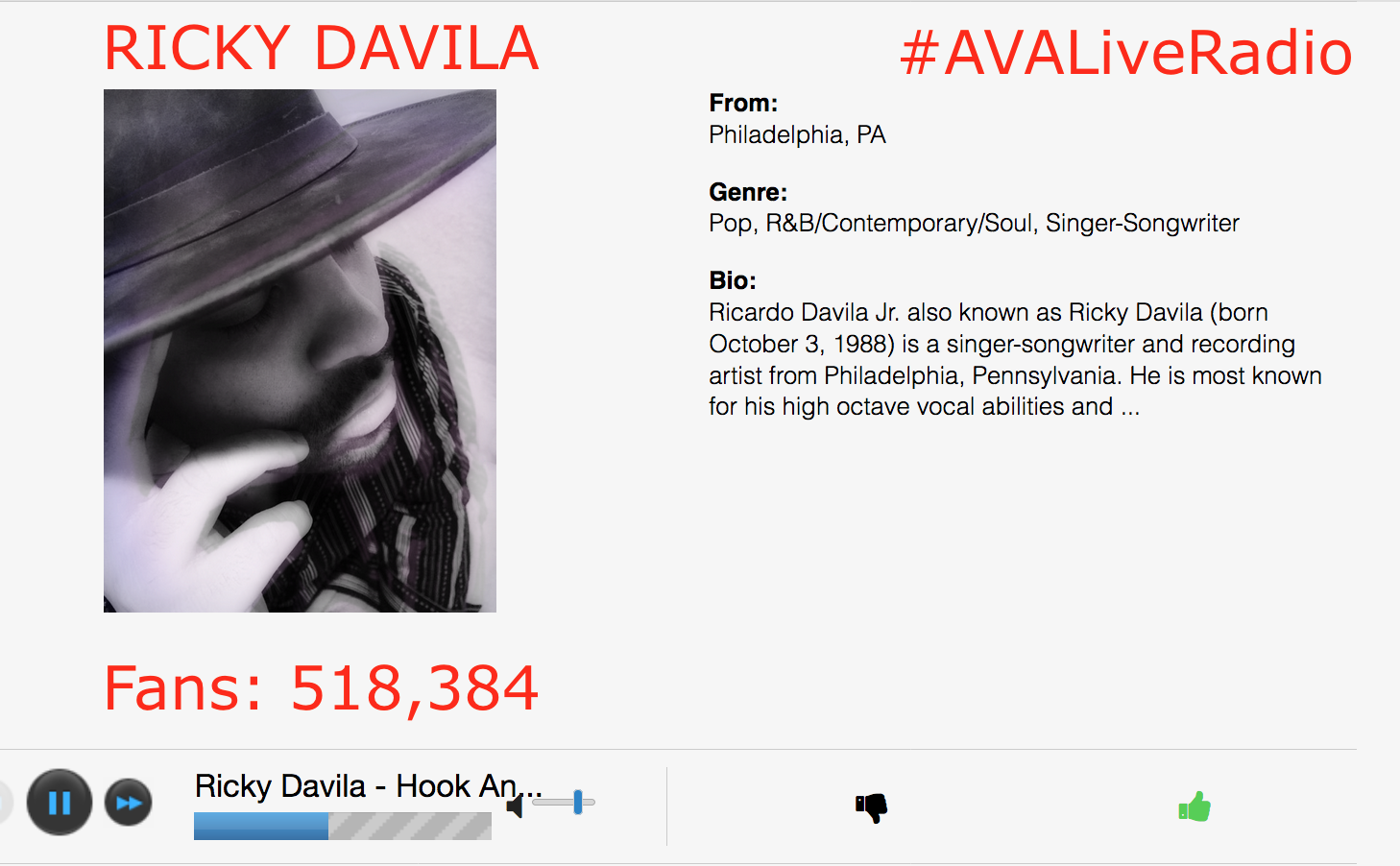 Step 1: Submit the fee for your exposure series

(Behind The music interview series + magazine article+ social media spin+ press release)
 
STEP 2: Check your email for the pre-interview info to get started today.
 
STEP 3: Send in the items we need: music, photo, links.
 
STEP 4: Select an airing date for your interview.
 
Step 5: SEE YOURSELF PROMOTED ON SOCIAL AND HEAR YOUR MUSIC ON A.V.A LIVE RADIO. engagement and interactions are seen immediately upon first posting.
 
STEP 6: RECEIVE YOUR STAT REPORT TO look at the exposure and discuss your future music marketing goals with an advisor so we can help you improve your social media impact and target marketing even more.